How to make your point with our elected officials:
If you want to get things done on a political level, sometimes voting isn't enough. You have to make your case directly to the people at or near the top. But what's the best way to do that? Most people who want to reach out to their elected representatives come up short for anything beyond writing the occasional letter to their congressional representative or senator, and many of them are at a loss for how to do even that. Getting your point across to powerful people is one of the ways we can boost our civic power, so it's definitely a skill worth learning. Here are some approaches that tend to work.
Going Through Official Channels
There's a reason everybody who represents you, from the city council to the President of the United States, has a publicly available email address; it's perhaps the easiest way to reach them with your concerns. While the President probably has staff read his email for him, city and county officials can often be directly reached via email. If you're able to compose a persuasive letter putting your concerns across, you might be in contact with the right person just minutes after hitting send.
Many officials also have some kind of contact form for the public on their government website. These can save a lot of effort, since they usually provide you with a standardized template for getting your point across, rather than making you come up with something completely novel for your email
Less-Formal Approaches
If you've tried going through channels and you're still waiting for results, or if you're concerned your communication will get lost in the shuffle if you leave it at that, you might consider taking a less-formal approach to making your point with an elected official.
One way is to personally lobby for an issue. Many civically engaged citizens take the time to visit city council and county board of supervisors' meetings, where they can be added to the meeting schedule and get some allotment of time to speak on an issue. Failing that, you can often schedule a personal meeting with your representative in their office for a meeting that could run anywhere from 15 minutes to over an hour. This usually works well, if you can get a slice of their time, since face-to-face conversations can go a long way toward convincing your rep of your conviction and the importance of your issue. You might also consider joining a civic organization, such as your friendly local chamber of commerce, which has the ability to schedule events your representatives might attend.
Make Your Point With Elected Officials
However you go about contacting your elected representatives, remember that they meet all sorts of people, and you're far more likely to get what you want if you're polite, reasonable and can make a logical case. Before your meeting, or before you send your email, try going over what you want to say with a skeptical eye. Address any weaknesses in your argument before bringing it to your elected official; it's bound to make your argument much stronger and more persuasive.
Wisconsin Supreme Court 2023 Election
General Election: April 4, 2023
Justice Patience Roggensack will let his term expire without seeking re-election, thus creating a vacant seat on the 7-Member Wisconsin Supreme Court.
In Wisconsin, all Judicial Elections are deemed non-partisan, though it is considered a 4-3 conservative majority. With Justice Roggensack's retirement, the "swing vote" will be on the ballot this fall.
The top two vote recipients in the February primary, below, will move on to the general election regardless of party affiliation.
Candidate Preview:
Source: Ballotopedia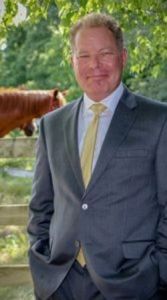 Daniel Kelly
Bio: Kelly received a bachelor's degree in political science and Spanish from Carroll University in 1986 and a J.D. from Regent University School of Law in 1991. Kelly previously worked as a shareholder at Reinhart Boerner Van Deuren, vice president and general counsel for the Kern Family Foundation, and a founding partner at Rogahn Kelly LLC. In 2020, he founded Daniel Kelly Consulting and became a senior fellow at the Institute for Reforming Government.
Key Messages:
- Kelly said in his campaign announcement, "If an activist were to win next April, Wisconsin's public policy would be imposed by four lawyers sitting in Madison instead of being adopted through our constitutional processes. I won't let that happen on my watch."
- Kelly's campaign website said, "Justice Daniel Kelly will preserve constitutional rights, uphold the rule of law, and prevent judicial activism. He's an experienced and trustworthy judicial conservative who will apply the law as it is written, rather than legislate from the bench. His opponents are judicial activists who seek to impose their own political agenda on our state."
- When asked what set him apart from other candidates, Kelly said, "I'm the only one who has been there. Who has demonstrated what it means to be a constitutionalist judge. To be faithful to the constitutional commands. To uphold the rule of law."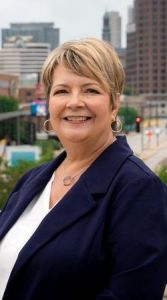 Janet Claire Protasiewicz
Bio: Protasiewicz received a bachelor's degree in history from the University of Wisconsin-Milwaukee in 1985 and a J.D. from Marquette University Law School in 1988. Protasiewicz was a Milwaukee County assistant district attorney for 26 years. She also served as an adjunct law professor at Marquette Law School.
Key Messages:
- Protasiewicz said in her campaign announcement, "We know that it's not up to the government to decide who we can or can't love. We know the 2020 election resulted in Joe Biden's election. We must restore confidence that judges aren't just trying to reach their favored outcomes, but actually applying the law and the constitution. I'm running to restore integrity to the Wisconsin Supreme Court, and get politics out of the courtroom."
- Protasiewicz's campaign manager said Protasiewicz would "vigorously defend our constitutional freedoms and women's right to make her own decision when it comes to abortion" and said she was a "clear contrast with right-wing extremists like Jennifer Dorow and Dan Kelly, who are both radically out of touch with the concerns of Wisconsinites."
- Protasiewicz's campaign website said, "I see our criminal and civil justice system — and our democracy — under attack by radical partisanship. ... It's time for our state Supreme Court to stop acting like a political body and uphold the constitution and the law. They should only take cases on original jurisdiction in the rarest of circumstances. And they need to stop coming up with tortured and convoluted reasoning to reach their favored outcomes."
Watch a replay of the Regional Candidate Forum:
The Greater Wausau Chamber of Commerce hosted a Regional Candidate Forum on Monday, October 24 in partnership with the Wisconsin Institute of Public Policy and UW - Stevens Point at Wausau.
This candidate forum included candidates from four key fall 2022 races.
US Senate:
Lt. Governor Mandela Barnes - Invited
Senator Ron Johnson - Confirmed
US Congressional District #7:
Richard "Dick" Ausman - Confirmed
Congressman Tom Tiffany - Confirmed
Wisconsin State Senate District #29:
Bob Look - Confirmed
Cory Tomczyk - Confirmed
Wisconsin State Assembly District #85:
Kristin Conway - Confirmed Representative
Pat Snyder - Confirmed
Candidates had the opportunity to share their platform and inform the public on the issues that they're running on.
Business Advocacy Program Ideas?
Do you have an idea for a future business advocacy program that can help inform and/or educate members about business-related governmental issues?
Contact the Chamber at programs@wausauchamber.com or call 715-845-6231 to share your ideas!
​If you have any questions about the Chamber's Business Advocacy efforts, contact President and CEO of the Chamber Dave Eckmann at deckmann@wausauchamber.com or by calling 715-848-5946.
Directory & Almanac
WisPolitics.com's annual Directory & Almanac has gone digital for 2021.
Click here
or the image below to visit the site for detailed information on members of the Wisconsin congressional delegation, Gov. Tony Evers' administration, the state Legislature and more.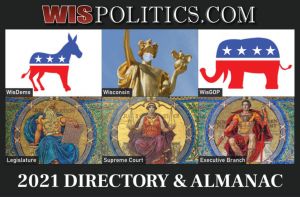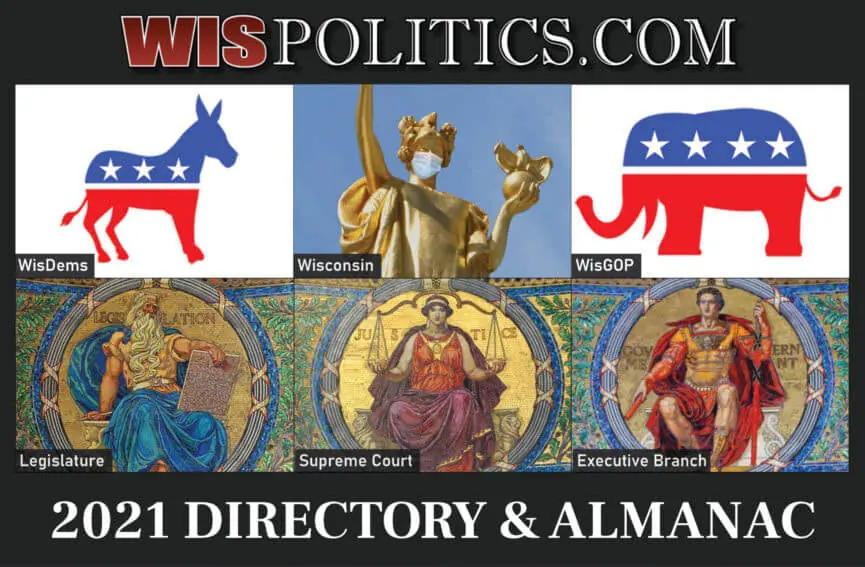 DISCLAIMER - Although the Greater Wausau Chamber of Commerce is an accredited member of the United States Chamber of Commerce (USCC) and a long-time member of Wisconsin Manufacturers and Commerce (WMC), it does not automatically support or oppose any legislative or elections-related positions set forth by these associations. The Greater Wausau Chamber of Commerce independently assesses each issue based upon the impact it will have on our Chamber members and the Wausau region as a whole before deciding upon the position deemed most appropriate for our Chamber. As such, no portion of our members' dues goes towards any actions taken by these outside organizations, including political ads, marketing campaigns or other related governmental activities.